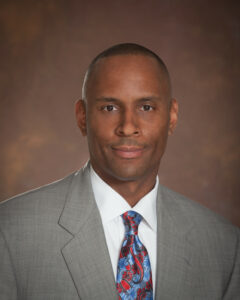 Attorney Morris has enjoyed a very successful and distinguished career as a trial lawyer.  He is known for his trial preparation by fellow attorneys, judges and clients alike. As a trial attorney, he is dedicated to attaining justice in every case. Mr. Morris fights for his clients and does not just plea them guilty.
Not only does Barton Morris have extensive trial and litigation experience, he also engages in continuing legal education to provide the highest quality legal services. He is a 2011 graduate of the prestigious Trial Lawyers College and also sits on its alumni board of directors. Barton Morris was chosen as a Top Lawyer of Metro Detroit for 2012 and 2013  for criminal defense by DBusiness Magazine. He was also selected as a Super Lawyer in 2014 and 2015. Barton Morris is especially experienced and trained in forensic scientific evidence. Demonstrating his commitment to the science related to criminal evidence, Barton Morris is the only attorney in Michigan designated by the American Chemical Society as a Forensic Lawyer-Scientist. He is one of only 33 in the country. This distinction was bestowed upon Mr. Morris in 2014 after years of hands on training and education of forensic science along with passing a comprehensive examination. This education and subsequent expertise makes Barton Morris the preeminent attorney in Michigan to effectively handle any type of case, especially involving scientific evidence including cases involving drugs, dna, firearms, or evidence with biological chemical testing.
Barton is also a contributing writer for the award winning Federal Criminal Appeals Blog
Accomplishments
Graduate Michigan State University College of Law, May 1998
Graduate NCDD Summer Session, Harvard Law School, July 2013
Trial Lawyer's College Alumni F Warrior Board Member, Region 7 2013-2016
Graduate Trial Lawyers College, Dubois, Wyoming, September 2011
Michigan Association of OWI Attorneys, Board Member 2014-present
Graduate of the National Criminal Defense College, Macon, Georgia, June 1999
Graduate of the Criminal Defense Attorneys of Michigan, Criminal Defense College, August 2010
Clerk for the Honorable David F. Breck, Oakland County Circuit Court Judge 1995-1998
Featured on Let It Rip, WJBK – My Fox Detroit, August 2011
Selected Super Lawyer 2014 and 2015
Selected a Top Lawyer of 2012 and 2013 by DBusiness Magazine
Also heard on 89X, 101 WRIF, 97.1 The Ticket
Certificates of Completion
American Chemical Society Designation – Forensic Lawyer-Scientist, 2014
American Chemical Society Forensic Chromatography Solid Drug Testing  Course, April 2014
American Chemical Society Forensic Chromatography GC/FID Blood Alcohol Testing Course, August 2013 and October 2014
American Chemical Society Forensic Chromatography – GC/MS DUID Course, June 2014
Drug Recognition Evaluation (DRE) Practitioner Course – two times
Standardized Field Sobriety Testing (SFST) Practitioner Course – two times
DMT Datamaster Evidential Breath Testing Operator Training Course
BAC Datamaster Evidential Breath Testing Operator Training Course
Memberships
State Bar of Michigan, admitted November 6, 1998
National Association of Criminal Defense Lawyers
Criminal Defense Attorneys of Michigan
Oakland County Bar Association
Wolverine Bar Association
Straker Bar Association
Federal Bar Association, Eastern District of Michigan Chapter
Criminal Practice Committee, Federal Bar Association
National College of DUI Attorneys, General Member
Michigan Association of OWI Attorneys, Inagural Member, Board Member
Licensed to practice law in
State of Michigan
United States District Courts for the Eastern and Western District of Michigan
Blog Post: See Three Reasons why Barton Morris Should be your Attorney.
Blog Post: Why a Retained Attorney gets Better Results Than a Court Appointed Attorney
Blog Post: Federal Criminal Appeals Blog – Second Circuit Rules District Judge Failed to Find Specific Intent in Enhancement
Email Barton at BMorris@BartonMorris.com